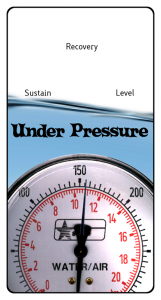 Here's the table of contents for the whole DIY pedal building series:
The next step in finishing up the pedal that we've modeled, drilled and painted previously, is to prepare the artwork and labels.
In this tutorial, I will demonstrate how to compose your pedal artwork in GIMP, the free GNU Image Manipulation Program.  I'm using GIMP 2.8.2 on Windows, but it also runs on Mac and Linux. 
I start with an overview of my Under Pressure compressor and Speed Racer Overdrive artwork, and then show how to compose your own pedal artwork from scratch.
I cover the basics of project setup, layout, working with the rulers and guidelines, the graphics and text editing and selection tools, sourcing artwork and fonts, retouching and removing blemishes, extracting components from a larger image, layer compositing with masks, and more.
Here are some of the resources shown in this video:
Here's a zip of the GIMP project file, and related fonts and images:
A zip of the GIMP project file for this turorial, along with all source materials.  Note, you'll need to install the BellBottom font in order to properly render the large text.
This project zip contains some materials that I didn't create myself.  They are: