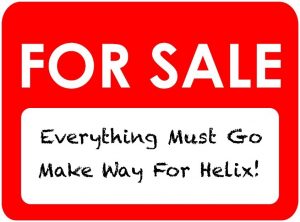 It's been a year since I saw that first demo of the Helix at NAMM, and I haven't stopped dreaming about it! But I decided that I should really sell some old gear before investing in the Helix. And I just never got around to it.
But after the dreaded HD500X sunlight-wah-freakout happened again, this time in front of a huge crowd at a gig in October, I decided it's time to make this happen, before the sunny season rolls around again.
Furthermore, in the last year, Line 6 has released a 2.0 update with a new snapshots feature which makes Helix perfect for live performance.