Monday, July 21st, 2014 at 1:00 pm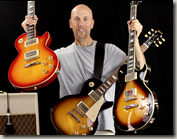 I've been playing an Epiphone 1960 Les Paul Tribute Plus for the last couple years, and loving it.  On a whim, I recently tried a couple of these unbelievably inexpensive Monoprice Route 66 guitars.  A couple weeks ago, my birthday rolled around, and I ended up purchasing a new Gibson 2013 Les Paul Studio.  The Gibson is twice the price of my Epiphone and nearly ten times the price of the Monoprice.  What are the differences?  How do they stack up?
There was a brief window of time before I returned the Route 66, where I had all three guitars on hand- my trusted Epiphone, the low cost Route 66, and my brand new Les Paul Studio.   So being the obsessive guitar nut that I am, it seemed like a good opportunity to film a comparison: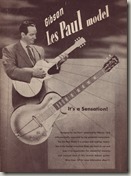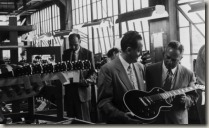 The Les Paul. 
It's an iconic guitar- first introduced in 1952 as Gibson guitar's response to Fenders solid body telecaster.   It was Gibson's first solid body, and was designed by then Gibson president Ted McCarty in collaboration with the man himself, Lester William Polsfuss. 
As with most things, this guitar is available at all different price points and quality levels.  Today I'm taking a look at three Les Pauls, at three different price points.  First up is  this beautiful 2013 Gibson Les Paul Studio, at around $1100.  Next is this gorgeous Epiphone Les Paul 1960 Tribute Plus, at around $600.    And last is this Monoprice Route 66 imitation Les Paul, which can be had for a mere $100. 
Let's start at the bottom and work our way up.