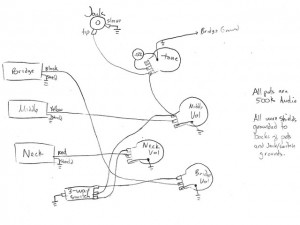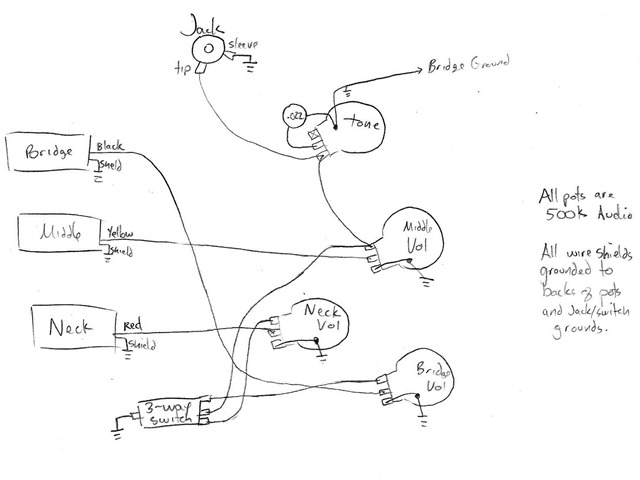 Here's the diagram of the electronics in my Epiphone Riviera P93, looking at the circuit from the rear.
It has three volume pots and one master tone pot.  All knobs are 500k audio taper.  Strangely, there appear to be three different brands of pots used in my guitar, Alpha, JS and a 3rd that I can't identify.
There's a .022uF capacitor on the tone knob.   No capacitors on the volume pots.

My parts order from Mouser just arrived!  Getting ready for lots of tone tweaking!