Saturday, June 25th, 2016 at 7:23 pm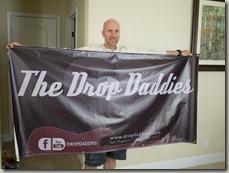 My band is looking forward to playing in this year's Kiwanis 4th of July Parade in Danville.  We'll be on a huge flatbed truck, so we need some big  banners. I prepared a modified version of our business card as vector graphics pdf, and sent it to this company BingBanners down in LA.  I orderd two 3'x6' vinyl banners, very reasonably priced, and the banners showed up the next day!
The logo is printed over a dark eggplant-purple color, and I wasn't sure how it would turn out on vinyl, but they turned out fantastic! And I'm sure we'll be able to use these at other gigs as well.
Here's the artwork: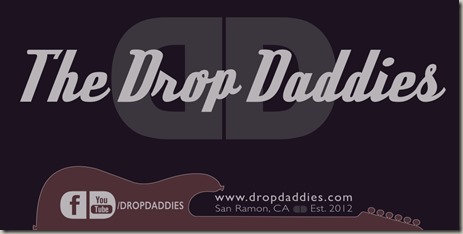 Followup: here's how the banner looked on the truck in the parade.  Maybe we should've gone even bigger!