Tuesday, February 28th, 2017 at 4:17 pm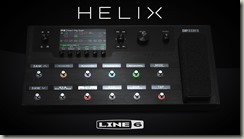 The Helix finally came in stock today, and it's on order!  While I've been waiting over the last couple weeks, I've been obsessing about my big rig transition to the Helix. I've come across a couple of new video demos which just blow me away how good the Helix sounds.
These demos have me seriously considering going ampless. While I love my Blackstar Stage 60, this would be amazing simplification in my rig, and a serious boost in flexibility.  We'll have to wait and see when the Helix arrives.
Meanwhile,  take a look at these videos – two very different styles, two compelling arguments: