Filling In The Spaces
Monday, April 3rd, 2017 at 7:48 am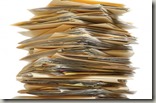 I've been so busy with work and my band that I've neglected this blog for a loooong time. I've posted gig updates and not much else. However, I have accumulated tons of draft posts and notes over the last 3 years that I never published, just for lack of time and focus to get em done. The longer I waited and further behind I got, the harder it became to commit to doing the work to catch up.
Over the last week, I'm finally getting organized and caught up. I went back and finished up nearly forty(!) old posts. Even though I'm just publishing them now, I'm leaving the dates set so they maintain a proper chronological order, and fill in all the empty spaces.
I don't know if anyone is still actively following my blog – it's been a boring coupla years here! If so, my apologies for the flood of update emails in the last week. I like to keep a diary of this stuff for myself, anyway. And I know from my site stats that search engines often land people here- so if someone can benefit, then all the better.
Here are links to the some of the newly published posts. It's like a walk back in time:
Better late than never! 🙂
Previous: St Patrick's Day 2017
Next: New Helix LT Announced
Tagged with: Blogging
Filed under: Other